Η ΝΩΣΙΣ είναι μία Ελληνική Εταιρεία Συμβούλων Επιχειρήσεων της οποίας η ίδρυση χρονολογείται πίσω στον Οκτώβριο του 1996. Η εταιρεία μας εξειδικεύεται στην ανάπτυξη ολοκληρωμένων Συστημάτων Διαχείρισης, στη διεξαγωγή Ερευνών Αγοράς (market research) & στη διαχείριση (project management) συγχρηματοδοτούμενων έργων, ιδιαιτέρως των μικρομεσαίων επιχειρήσεων & στοχεύει στο να χτίσει μαζί σας μακροχρόνιες σχέσεις εμπιστοσύνης καθώς και να καλύψει κάθε ανάγκη σας που αφορά στον τομέα δραστηριοποίησης μας.
Ακολουθεί ένα χρονολόγιο με τα σημαντικότερα ορόσημα και επιτεύγματά μας στα 25+ χρόνια της ιστορίας μας.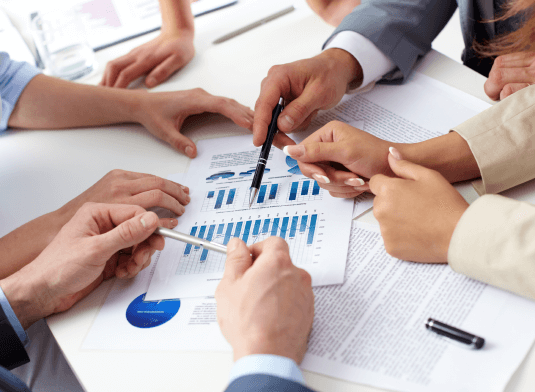 Collaborate Consulting exists to find the place where to being seemingly disparate interests meet. From that point of the connection, we create platforms.
We bring more than 24 years' senior experience forging of collaborations across government.